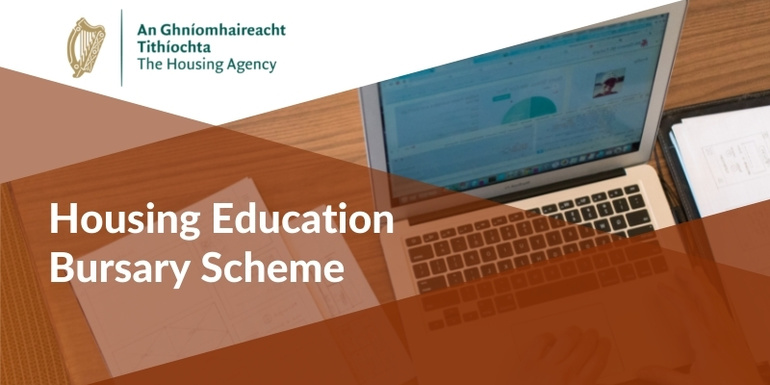 The Housing Agency is delighted to launch its Housing Education Bursary Scheme for the 2022/2023 academic year.
Recent years have seen significant developments in the areas of housing delivery and policy. Housing professionals will play a key role in shaping future developments in the sector. The Housing Agency is committed to supporting the education, training, and development of housing practitioners, as well as those interested in developing a career in housing. The Housing Education Bursary Scheme will empower housing professionals to build resilient and sustainable communities in Ireland.
The Bursary Scheme supports students and housing professionals seeking to enrol in housing studies courses offered by the Institute of Public Administration (IPA) and the Irish Council for Social Housing (ICSH), starting between September 2022 and January 2023. These include:

How to apply
The bursary awards are intended to support those who would otherwise be unable to secure funding for the full course fees from their organisation or other sources.
Applicants can apply by downloading and completing the Bursary Application Form, and returning it as a PDF to training@housingagency.ie by the closing date/s outlined above.