Those involved in purchasing land for residential development should be aware of changes to the Part V requirement for social and affordable housing under the Planning and Development Acts 2000 to 2020. These changes came into operation on 3 September 2021:
Land purchased on or after 1 August 2021 will be subject to a 20% Part V requirement on planning permission granted after 3 September 2021. This is for the provision of social and affordable housing.
Purchasers are advised to take this increased Part V obligation into account in relation to the price paid for residential development land.
Different Part V requirements apply to land where planning permission was granted before 3 September 2021 and to land purchased before 1 August 2021, depending on the date of purchase: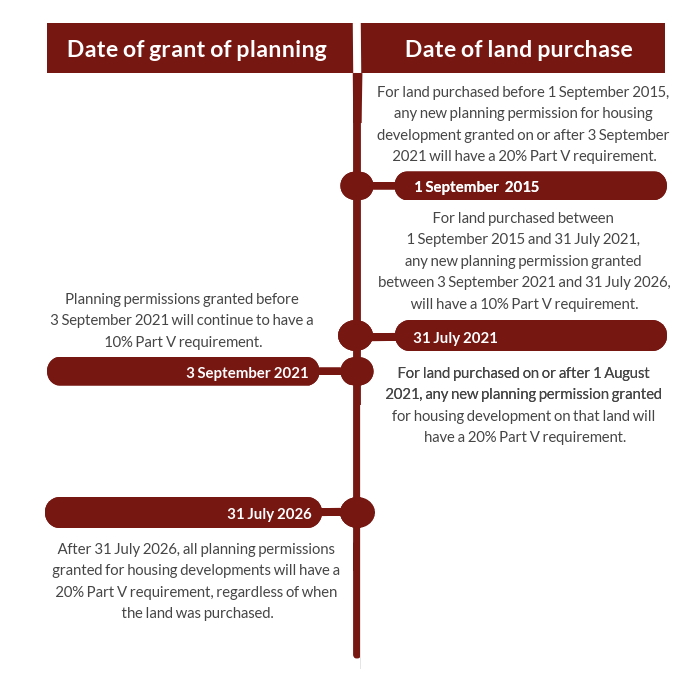 Applicants for planning permission for smaller residential developments can continue to apply for an exemption certificate from Part V which will be available to developments of 4 houses or less.
The full text of the amendments is available on the Irish Statute Book website.
If you have any specific questions about the changes to Part V please contact The Housing Agency.
Download our infographic on changes to Part V.
Download our infographic for Local Authorities on changes to Part V.