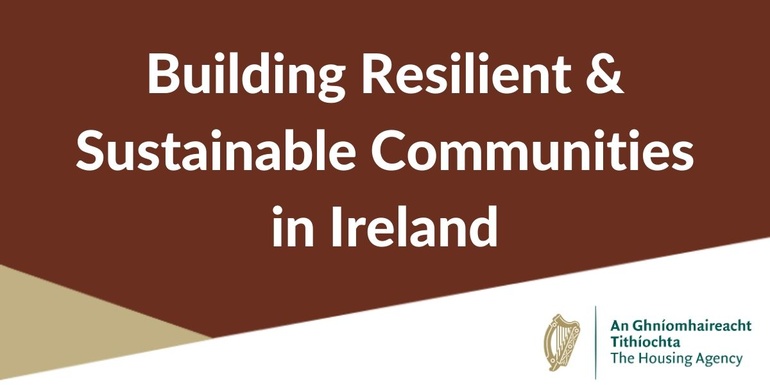 The COVID-19 pandemic has highlighted how important resilient and sustainable communities are to us all.
Decisions we now make in relation to housing, planning and regeneration will play a fundamental role in the future of our communities. Measures that are put in place will need to be ambitious and will require adaptation to a new way of doing things.
Throughout June The Housing Agency hosted a series of expert-led webinars that considered some of the key elements of future resilient and sustainable communities.
Please click below to view each webinar. Alternatively, view the complete playlist on The Housing Agency's YouTube channel.
The views expressed by the speakers in these videos are not necessarily those of The Housing Agency. All information correct as of broadcast date.
Collaboratively retrofitting - a discussion on the pre-1919 Glasgow tenement retrofitting demonstration project. Prof Ken Gibb, UK Collaborative Centre for Housing Evidence (3 June 2020)
Regeneration for all: How intergenerational housing can contribute to town and village renewal. Roland Karthaus, Matter Architecture (10 June 2020)
Green spaces, urban places: The Importance of green space for neighbourhoods – the Mapping Green Dublin Project. Prof Gerald Mills, School of Geography, UCD (17 June 2020)
Nature based housing: Solutions for housing developments. Dr Marcus Collier, School of Natural Sciences, Trinity College Dublin (24 June 2020)