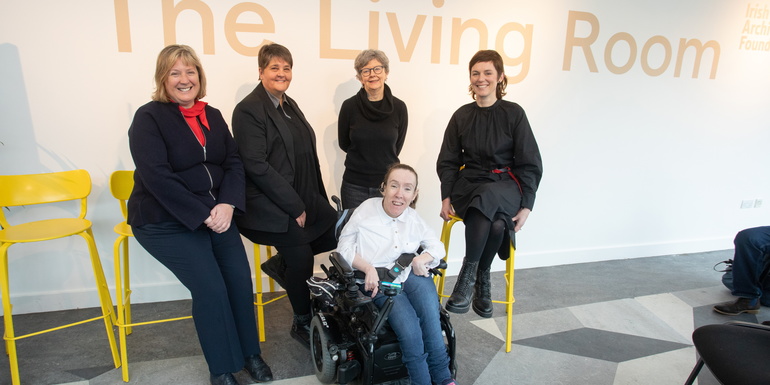 On the 11th January 2023, The Housing Agency in partnership with the Irish Architectural Foundation, organised an event entitled Unlocking Access & Inclusion. This event featured contributions from architectural and disability experts, who provided practical advise and information on how to promote independent living through design and policy.
First to speak was Nicola Ryan. Nicola is a Grade 2 Conservation Architect and co-director of Studio Red Architects. She discussed her recently completed family's home located in a co-housing development in Chapelizod. Her family home was designed around the specific needs of her son with autism, epilepsy, and mobility issues. Her excellent presentation brought to light the importance and possibilities of good design in supporting access and inclusion for all members of her family.
Nicola was followed by Michelle Thunder, the CEO of Saint John of God Housing Association, which provides housing for people with intellectual disabilities, mental health issues and people who are ageing. Michelle spoke about the current model for housing for people with an intellectual disability in Ireland, the challenges for architecture and the solutions delivered by Saint John of God Housing Association.
Shelly Gaynor spoke next. She has been a disability activist for over 20 years and has lived independently for the last 13 with support from personal assistants in the Fingal area. Shelly presented on how her own home has been adapted to promote independent living.
The final presentation was delivered by Annamie Pretorius, a South African born architect, living and working in Ireland since 2002. Annemarie discussed the Rowlestown social housing scheme, which delivered universal and age friendly designed housing.