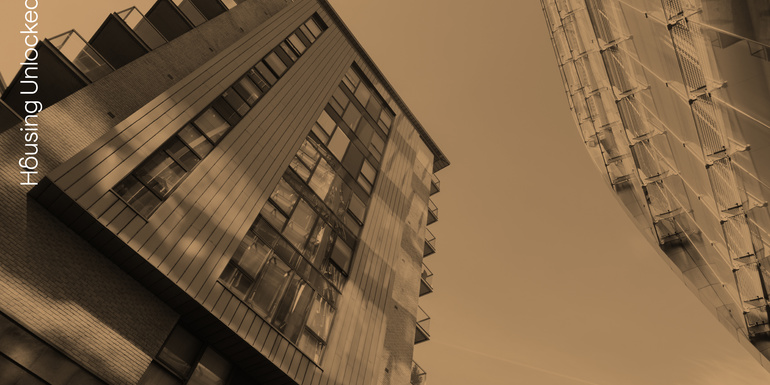 "Live in a bank, church or shop. It's one solution to the housing crisis" - Housing Unlocked profiled in The Irish Times
The Housing Unlocked exhibition by the Irish Architecture Foundation and The Housing Agency opens on 14th October at the Science Gallery, Dublin The exhibition features eight innovative architect-led solutions to help unlock housing in Ireland by addressing issues such as vacancy, density, regeneration, social inclusion and modern methods of construction.
The exhibition and its submissions were profiled by Gemma Tipton in The Irish Times on Saturday 8th October. Speaking about the exhibition Tipton outlines how the ideas in Housing Unlocked are "practical", "ranging from grand plans to convert churches, former bank buildings and vacant shops, to small ideas for big change in rural towns, there is a lot to inspire". Bob Jordan, CEO of The Housing Agency outlines the agency's involvement and his hopes for the exhibition:
"Set up in 2012, the agency is tasked with 'delivering sustainable and affordable housing for us all" and Jordan wants to make the most of all opportunities. "If it ended with the exhibition, I'd be extremely disappointed,' he says. 'The exhibition is saying: here are the ideas that we think can be carried forward, that can have an influence on our housing system. There is an opportunity in every town and village and city in Ireland to do something with some of the ideas that are here,' he concludes."
To read the article in full please visit The Irish Times website.
For more information on the exhibition and submissions please visit the Housing Unlocked website.