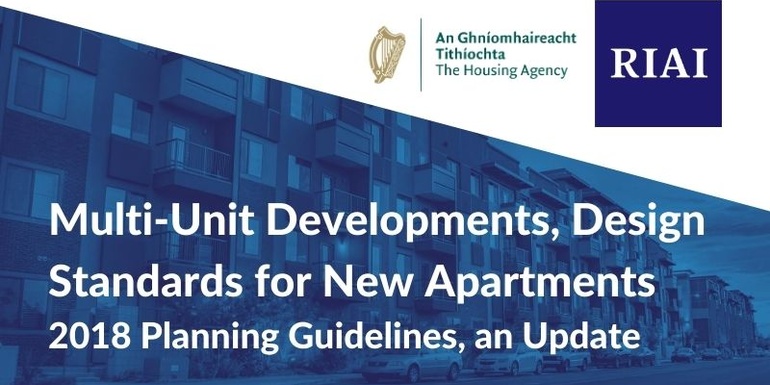 The Housing Agency and the Royal Institute of the Architects of Ireland will jointly host a lunchtime webinar updating stakeholders about the March 2018 Apartment Planning Guidelines for Planning Authorities.
John O'Mahony FRIAI of the RIAI will deliver an overview of the Guidelines and consider their operation in design and practice.
David Rouse of The Housing Agency will address the interaction of the Guidelines with the operation and management of apartment developments.
The hour-long session will take place at 12pm on Thursday 10 September.
Registration is required to participate in this free webinar. To register please visit https://zoom.us/webinar/register/WN_f_XzEalhSWqYjsOqgwyu8Q.
Places are limited to 1,000 participants, on a first-come first-served basis.
Webinar Programme
Introduction & background

Presentations on the Guidelines, including:

Overview of main aspects

Application in design/practice

Effects on the operation and management of developments

Q&A.
Please note that the session will be recorded for future use.