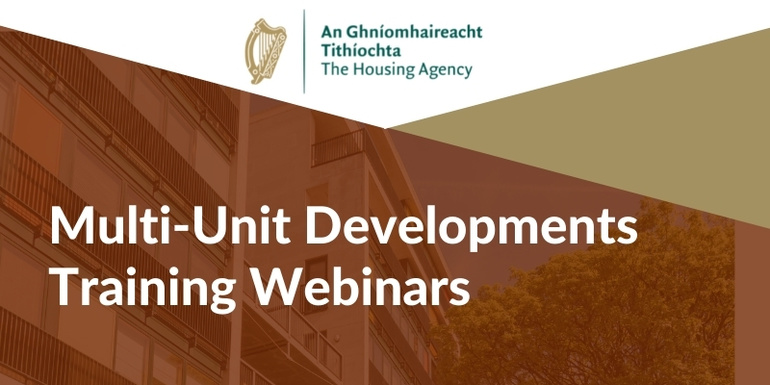 In summer 2021 The Housing Agency hosted a series of six free weekly webinars where experts delivered guidance on the governance and management of apartments and multi-unit developments.
The live lunchtime training sessions were of relevance to stakeholders involved with multi-unit developments (MUDs), and particularly to directors of owners' management companies (OMCs).
Recordings of the webinars are now available to view below and on The Housing Agency's YouTube channel.
The views expressed by the speakers in these videos are not necessarily those of The Housing Agency. All information correct as of broadcast date.