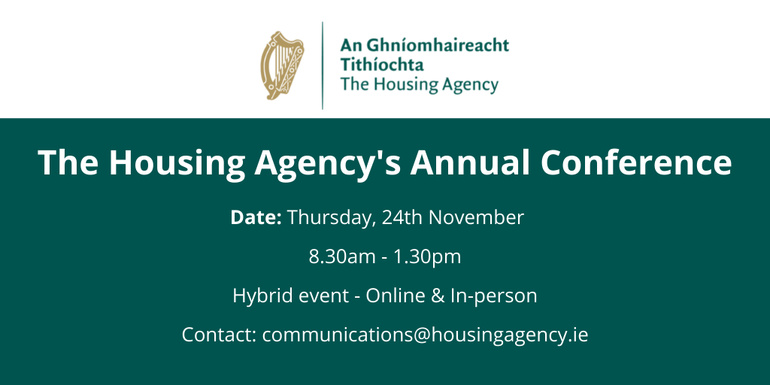 One of the major challenges facing the Irish housing sector is ensuring sustainability. This includes sustainability of our housing finance models, sustainable communities and environmental sustainability.
Delivered in a hybrid format, The Housing Agency's Annual Conference 2022 explored these challenges in the November Housing Conference. This half-day event featured international and Irish expert input, followed by questions and discussion.
All times above are Irish Standard Time.
The conference presentations can all be downloaded from the list below:
Session 1: Financial Sustainability
Chair: David Silke –The Housing Agency
Session 2: Sustainable Housing, Sustainable Communities
Chair: Claire Feeney – The Housing Agency